Far Oaks Golf Club – St. Louis Golf Lessons
We're always on hand to help you get the most out of your game! Private lessons and group clinics are the fastest way to improve your game!
If you want to get smarter… read a book! If you want to play better golf… take a lesson!
Dear Golfer:
New drivers, putters, and irons are quick fixes. Golf instruction is a proven solution! The world's best golfers rely on the private golf lessons to keep their game fine-tuned, yet most average golfers hardly take any lessons at all. Lessons are the fastest way to improve your game! We do our best to teach the student and not a philosophy!
Do you have any of these problems?
Inconsistent driver
Bad slice
Can't get irons off the ground
Can't get "up and down"
Bad hook
Can't putt
Top the ball too much
Hit a lot of fat shots
The dreaded shanks!
Hitting out of bunkers
In just 45 minutes, you can improve your game in a low-stress environment. We will put power and accuracy into your game!
You will learn
Essential concepts of an efficient golf stroke
How to build your individual golf stroke
The application of your golf stroke for chipping, pitching, putting and bunker play
You will receive:
Personal instruction
Range Balls inclusive
Take home literature to reinforce the lesson
One of a kind short range area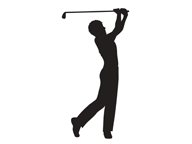 Walt Siemsglusz, Director of Instruction
Master PGA Professional

$60 per 45 minute lesson
$165 for a series of 3 lessons
$275 for a series of 5 lessons
2-Person lesson $100 for an hour
Junior Lessons
30 minutes each
$40 per lesson
$105 for a series of 3 lessons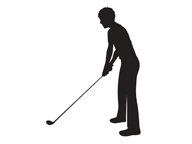 Doyle Moffitt, General Manager/Director of Golf
$75 per 45 minute lesson
$210 for three 45 Minute Lessons
$325 for five 45 Minute Lessons
"I finally broke 90! I couldn't have done it without you! Plus, if I would have stayed on the path I was on which was buy every new driver and swing aid that came out… I would have gone broke!" 
– Larry Schlatter
Address
419 Old Collinsville Road,
Caseyville, IL 62232
Contact Us
Phone:618-628-2900