2023 Far Oaks Junior Golf Academy
We are excited to bring back the Far Oaks Junior Golf Academy this season. After the trying times of COVID we are excited to spend time with the next generation of golfers. There is no better way to teach your child self discipline, etiquette, and self confidence than getting them involved in the game of golf. Our staff of Golf professionals is here to assist the "Future leaders" in our community.
Our Junior Program will be structured for hands on training on the fundamentals of the game along with fun activities during the camp. This camp is designed for all skill levels and the perfect opportunity to introduce your son or daughter to the game we all love. We are going to have one session in June and if demand is high enough, we will schedule another session late summer. The camp will run from Monday – Thursday. We will be doing instruction for 3 days and playing on the course the final day.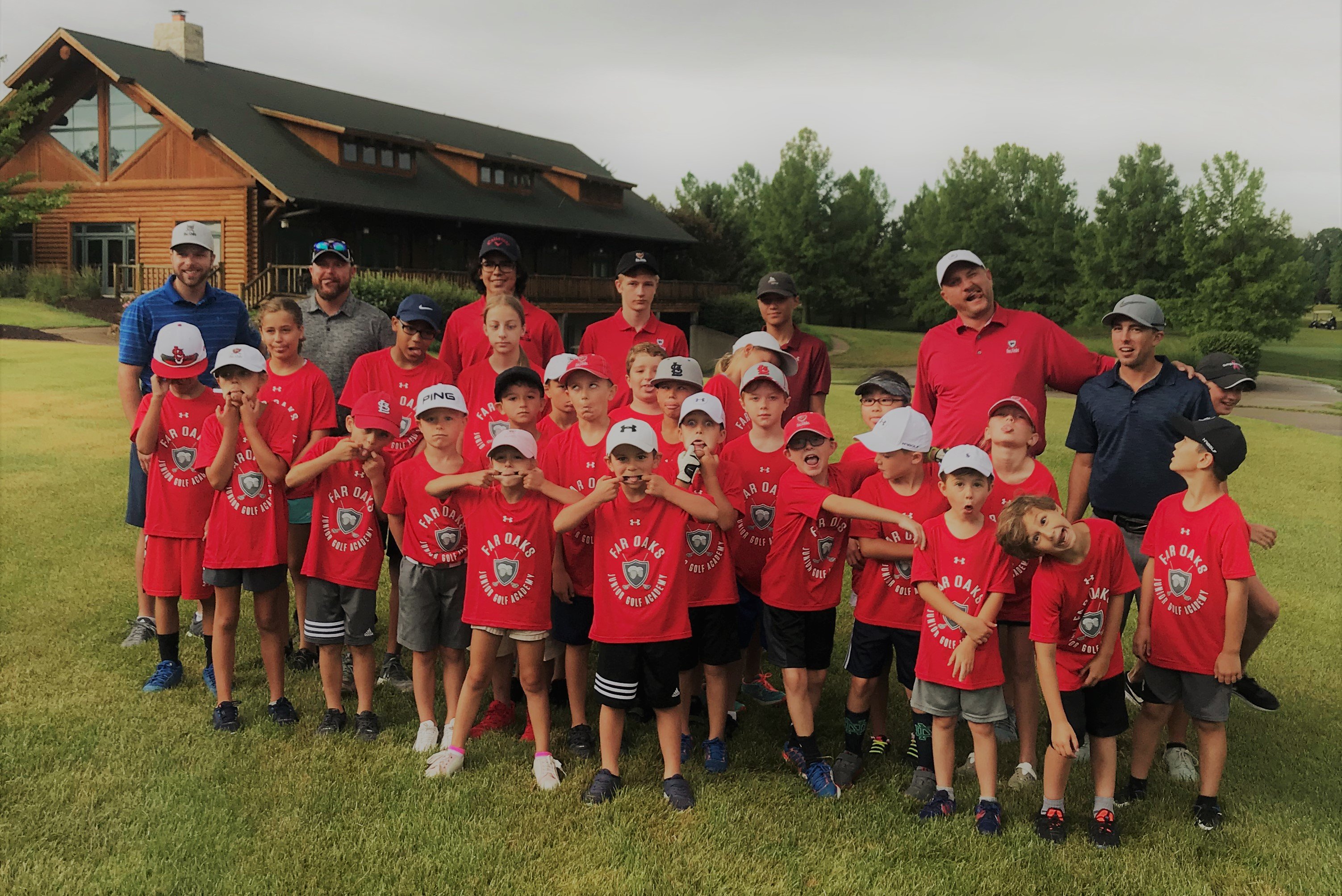 The instructors will include Director of Golf Doyle Moffitt, Assistant Golf Professional Drew Curtis, and Director of Instruction Walt Siemsglusz. Doyle has been involved in the game of golf since the age of 4 and has competed on a National Level since the age of 7. Playing under a full scholarship at the University of Missouri-Columbia, he understands the importance of learning the game at a very young age. Drew, a former college baseball player, was introduced to the game of golf at and early age as well. Drew is pursuing a career in the golf business and will bring a fun diverse perspective to the camp this season. Walt is new to our team this year with 30 plus years of experience and one of the ONLY PGA Master professionals in the STL area. Walt is one of the best instructors in the area and we are happy to have him on our team.
Address
419 Old Collinsville Road,
Caseyville, IL 62232
Contact Us
Phone:618-628-2900